How Long is Too Long – Car Accidents -Special Circumstance
San Antonio Personal Injury Lawyers » How Long is Too Long – Car Accidents
Chat with a San Antonio Lawyer
How to tell if it's too late to hire an attorney
San Antonio Texas Car Accident Attorney
Many times we are often contacted by car accident victims that try to handle their case on their own or have a different law firm representing them and are unhappy with the results thus far. The question we often hear, "is it to late to hire your law firm?" The short answer is it's usually not too late and it depends on the circumstances of your case. We always welcome the opportunity to review your case and give you an honest appraisal.

Find more information here:
Signs that we may not be able to help you
If the insurance carrier has already issued an initial offer, typically once an insurance carrier makes an offer, by that point, the damage has already been done and there low ball offer is based on the decision that they beat you. The insurance carriers do this because they think they can beat you due to the fact that something is wrong with the case, and typically you have said or have done something that is beneficial to them. The only and appropriate remedy is to file a lawsuit. The best way for an attorney to help you is to hire an attorney before the offers come out by an insurance carrier.
If another law firm withdrew from your case
What we find that is common in a car accident case is a person will hire inexperienced lawyers to represent them. These lawyers will screw the case up and then once they realize that they screwed up, the lawyers will withdraw from the case and you leave you high and dry. The most effective way to remedy this situation is to hire our attorneys. We will be able to get into the case early and fix the other lawyers' mistakes.
If the Statute of Limitations has run out
If you have been "negotiating" with the insurance carrier for more than two years you will not have a case anymore and there is little that we can do with that.
Despite the fact that these are usually bad signs, this does not mean that we cannot help you. For instance, a client signed a pre-injury waiver stating that the client will not sue anybody for their injuries. Nonetheless, the defendant did something really reckless and our client became injured by the defendant. Even though our client signed the waiver, we found that the waiver was not binding against our client and we sued the defendant and won the case.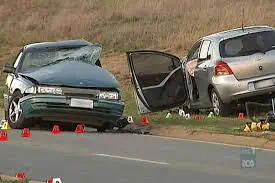 Did You Know?
We have been fighting for car accident victims` rights for over 20 years. Call us to discuss your case.
Do you have a legal issue or question?
We had another case, where someone hired another law firm to represent them in a car accident case. The law firm that represented this person had screwed up the case so badly, which caused the person to receive a lowball offer from the defendant. They contacted our firm devastated and claiming that they did not know what to do. Our firm looked into their case, accessed it and found that it was past no return, but we found that there was another defendant that could be sued. We sued them and the person was awarded the compensation that they deserved.
In every case, there are a lot of moving parts and there is a lot of issue spotting. All cases are different and because of this, you need an experienced attorney who will be able to access you case and problem solve the issues that may arise. Call our office today to speak to our friendly staff about your case. Contact our Law Offices at .