This Blog was posted By The Carabin & Shaw Law Firm. principle Office in San Antonio, Texas
Do I Have A Case?
After hearing about your car accident injuries caused by a careless driver, your friends or family will probably tell you that you should sue for damages. You want to, but you aren't sure if you have a valid claim. You may wonder, "Do I have a case?"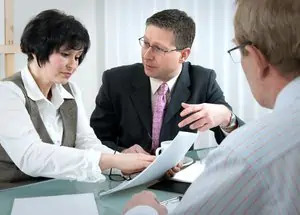 In order to answer this question, you will need to learn the basic law regarding car accidents and know what you could be entitled to, based on the particular circumstances of your case. You must also gather several forms of information regarding your car accident.
You are probably in a great deal of pain from your injuries and anxious about your medical bills. Or perhaps you are grieving a loved one who is suffering due to car accident injuries. Perhaps you have lost a loved one.
It is at this point that you need an appointment with a qualified personal injury attorney.
Give us a call toll-free or email us to talk to one of our experienced car accident lawyers.
The First Step: Gathering Information
One of the most important steps to take after your car accident is collecting all relevant information related to your car accident. A police report is a vital document. Document the names of the officers who responded to the accident.
Additionally, talk to individuals at the accident scene such as witnesses or passengers who may be able to provide additional information and fill in any gaps.
Hold onto all paperwork related to medical treatment. Keep a detailed log of all treatments and procedures as a result of the accident. Remember the names of every doctor you speak with, even doctors who simply refer you to someone else.
Keeping a journal is also highly recommended. Record any days you missed from work and document all of the ways your daily life has been disrupted because of the accident.
Determining Negligence
Negligence is the core legal theory on car accident lawsuits. The law presumes that every driver has a duty to drive with reasonable care. A driver who fails in this duty and causes harm or injury to someone else is negligent and can be held legally responsible.
For example, a driver has a legal duty to obey traffic signals. If a driver fails to stop at a red light, the driver has breached this duty. If the driver's vehicle strikes your vehicle, causing you injuries and perhaps vehicle damage, there is a good chance a jury would determine that the other driver was negligent.
Since a negligent driver is legally required to compensate you for the injuries you suffered, you may have a valid case.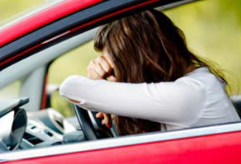 Make A Determination: Do I Have A Case?
You may feel as though your accident and injuries were caused by another driver's negligence, but you still aren't sure if you have a case. You want assurance from someone with the proper skills and knowledge before you file a lawsuit.
If you suspect that negligence caused your injuries, it is time to speak with a capable and compassionate personal injury attorney who can vigorously advocate on your behalf. It is minimal or no cost for an initial appointment, and the attorney will provide an honest assessment of your circumstances and your chance for success.
Call us toll-free or email us today to make an appointment with one of our car accident lawyers to discuss your accident and potential claim.