San Antonio, South Texas Truck Accident Lawyers
Available 7 Days a Week, 24 Hours a Day, Every Day
If you have been in a truck accident, you know how devastating such an accident can be. Big rigs, tractor-trailers, commercial vehicles and semis are heavy, powerful machines. When they crash into a car , the people in the car are almost always injured. When the injury is severe or when a loved one dies because of truck accident injuries, you need an experienced trucking accident attorney on your side.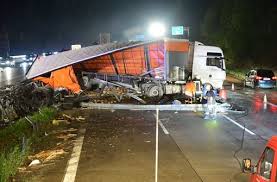 The truck crash lawyers at our Law Firm use all their experience and resources for one purpose – to help injured people.
At most law firms, the only focus is to recover as much as possible from the insurance companies and any third parties involved in the truck crash. At our Law Firm the truck accident lawyers go beyond the obvious goal of seeking the funds you need for a full recovery. The personal injury attorneys and the staff take a case management approach to every accident and every victim. The Law Firm will manage your case from the beginning to help you obtain full personal, medical and vocational recovery as well as the financial compensation you have a right to expect.
The San Antonio, South Texas, trucking accidents law firm will document every aspect of your injury, investigate your case, keep you fully informed of the progress on your behalf, communicate with insurance companies, and work closely with your medical providers, and others responsible for compensating you for your injuries or for a relative's wrongful death.
Call us day or night, 7 days a week, 365 days a year. Someone will always be available to answer your call and ask questions about your injury or your relative's wrongful death. Or send an e-mail about your case and our Law Firm will respond quickly.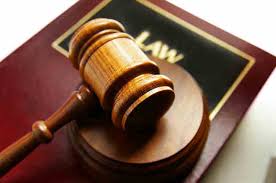 Because of our statewide network of experienced attorneys, we are able to represent clients nationwide. Regardless of where you are located, we can help.
In a major motor vehicle accident involving big rigs or 18-wheeler trucks, the injuries are nearly always catastrophic. Those injuries can range from serious back and neck injuries to brain injuries, spinal cord injuries or even death.
Often the full impact of those truck accident injuries will not be known for a long time. Insurance companies pressure people to settle quickly. When families are being deluged with medical bills at a time when there may also be a loss of wages, there is a temptation to settle.
When you contact the personal injury attorneys at our Law Firm, they will bring together a wide range of resources to help you and your family cope with the immediate pressures of limited finances and a prolonged recovery.
If a loved one has died as a result of a truck accident, the wrongful death attorneys at our Law Firm will bring in experts who can help determine the extent of your loss. While no amount of money can bring your relative back to life, a fair settlement can assure that your family has the resources to deal with a devastating loss.
Our South Texas truck crash lawyers who care about you, your full recovery and your family's future. Call the experienced personal injury attorneys at from our Law Firm at any hour, on any day.