Auto Accidents
Protecting the Value of Your Auto Accident Claim

In the aftermath of a car crash, people need answers to a lot of questions — who's going to pay for my emergency treatment? How do I know that my injuries have been diagnosed correctly? Can I recover money for time away from work? What about the damage to my car?


More on this website

At our Law Firm, we work closely with our clients as we aim for two important goals: first, to keep you fully informed and advised about all of the practical, medical, and financial questions that can come up from the time of an auto accident to the completion of your physical recovery. Next, our objective is to help you recover the full value of your legal claims against the other driver and any available insurance coverage, including your own uninsured or underinsured motorist coverage.

To learn about your legal rights following an auto accident, contact our Law Firm for a free consultation. Our clients generally find that our close interaction throughout each stage of the case not only keeps you current with the latest developments but also can lead to better results through settlement or trial.

There are two main challenges in any personal injury case — proving the defendant's responsibility for your losses and establishing the amount of your damages. Because we're committed to maintaining close contact with the people we serve, we'll be monitoring your treatment and recovery, together with any other losses related to your accident. More information here

The detailed documentation we gather along the way can make a huge difference in your eventual compensation on your personal injury claims. We'll also be able to help you overcome any obstacles you encounter in getting effective treatment, proper medication, or continuing therapy.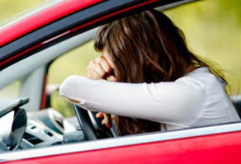 Our attorneys represent people who have been injured in all kinds of motor vehicle accidents, including:
* Auto accidents
* Truck accidents
* Commercial vehicle crashes
* Motorcycle accidents
* Bicycle or pedestrian injuries
* Drunk driving accidents
* Accidents suffered in Texas by out-of-state drivers
Another advantage our clients enjoy has to do with our thorough familiarity with the ever-changing provisions of Texas auto insurance law. It's easy to make mistakes in the early weeks following an accident when you're dealing with claims adjusters. Those mistakes can keep you from getting the full benefit of what could otherwise have been sufficient coverage to meet the full range of your losses.
To see how an energetic and knowledgeable personal injury lawyer can protect your interests on any auto accident claim, contact our Law Firm for a free consultation.