How to Choose the Local, Texas Auto Accident Lawyer Who's Right for Your Case
A non-attorney doesn't have any of the necessary knowledge or experience to adequately investigate a complicated auto accident, or negotiate a fair settlement with insurance companies, or successfully represent him or herself in court. Litigating a vehicle accident injury case is quite complicated. Attorneys who don't have a deep background in personal injury or auto accident cases don't have any better chance than you of winning reasonable compensation. So why would you even entertain such a foolish idea, especially when five or six-figure compensation amounts are on the table?
We guess that the defendant's insurance adjuster and their attorneys have already reached out to you and have even begun offering settlements. Before you speak with an insurance company, or attorney, or accept even a single dollar of payment or compensation from anyone, or sign anything, or attempt to file a lawsuit on your own, you must contact a competent lawyer. Everyone sitting at the defendant's table wants you to accept a substandard settlement and save their own money. Don't let them take advantage of you. We warn you to never talk about any details of your intentions, or anything else surrounding the injury, with anyone until you've retained your experienced lawyer to protect your interests. Failure to do this will undoubtedly cripple whatever compensation rights you and your family have.
There are many car accident attorneys in Texas. How can you decide which one is right to handle your case? Our Law Firm recommends interviewing at least two or three attorneys before choosing the one you want to hire. Ask each one about his track record for settling and litigating car accident cases. Find out what each attorney thinks the strengths and weaknesses of your case are. See if the lawyers can provide you with the names of former clients whose circumstances were similar to yours. Ask if you can contact them. Then reach out to them and ask the same question you asked the prospective attorney. If you do all of these things diligently, then you have a pretty good chance of selecting a lawyer whose experience in handling cases as yours gives you confidence and peace of mind that this is the lawyer you can trust with your case.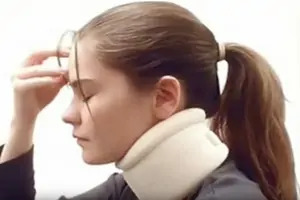 The Texas auto accident lawyers at our Law Firm have been handling car accident insurance claims and civil cases for over 30 years. We continue to win favorable verdicts and negotiate fair settlements against nearly every major auto insurer in the state. They recognize our name, as do their defense attorneys. That reputation is very elemental in securing special attention to our clients' claims from these insurers. Our goal is to make sure that you recover as much as possible for your injuries and make this sometimes complicated legal process as easy as possible for you.
Put our years of experience to work for you. Know your rights, how to proceed with your claim, and how much compensation you can secure from your auto accident case. Call our Law Firm now at 210-503-7870 for a free consultation and find out how we can help you.