This Blog was brought to you by the Carabin Shaw Law Firm, Principal Office in San Antonio
Car Accidents
What are the Most Common Causes of Car Accidents, and How Can You Stay Safe?
According to TxDOT reports, there were 4,489 deaths and 239,539 injuries on Texas roads in 2021. That death toll of 4,489 increased 15.22% from the 3,896 deaths recorded in 2020.
You might be entitled to financial compensation if you or a loved one has been injured in a car accident. At our Law Firm, we represent accident victims as they try to get back on their feet following a devastating crash. Contact us today for a free consultation. More info on this website
Speeding
In 2021, 1,522 Texans were killed due to speeding. Speeding is one of the easiest things to avoid, so it causes many traffic accident injuries.
Speeding is only one form of aggressive driving. According to a study by AAA, about 80% of drivers engage in aggressive driving at least once a year. Other forms of aggressive driving can contribute to car accidents, such as:
Tailgating
Swerving
Passing on the right-hand side
Passing without signaling
Refusing to yield the right of way
Running red lights
Brake checking
Some aggressive drivers are in the grips of road rage, which impairs their ability to make reasonable decisions. Look for drivers who shout profanity at you or make obscene gestures. You should give these drivers a wide berth and not escalate the situation by making eye contact or engaging in inappropriate behavior.
Alcohol
In 2021, there were 1,077 people killed in motor vehicle traffic crashes where a driver was under the influence of alcohol. This is 24.00% of the total number of people killed in motor vehicle traffic crashes. In addition, Texas saw 25,261 overall drunk driving-related traffic crashes in 2021 — an increase of 9% from the previous year.
Texas law limits the amount of alcohol that can be in your blood. According to Texas law, drivers 21 and older cannot have a blood alcohol concentration (BAC) of 0.08 or higher. If the driver is under 21, they cannot have alcohol in their blood. Texas has a zero-tolerance policy for underage drinking and driving. If you're under 21, are asked to take a breath test, and blow anything over 0 (zilch, nada), then you're probably looking at getting a driver's license suspension at the very least.
Practicing effective defensive driving and avoiding accidents with intoxicated drivers is tough. Nevertheless, you can minimize your risks of a crash by following these simple tips:
*Avoid driving on days when you can anticipate many revelers are on the road. These holidays include Super Bowl Sunday, the Fourth of July, Memorial Day, Labor Day, and St. Patrick's Day.
*Minimize the amount of late-night driving that you do. More people drink in the evening than during the day, so it stands to reason more drunk drivers are on the road at night.
*Keep a safe distance between yourself and other cars to have enough time to react.
*Drive slightly on the right-hand side of your lane. Drunk drivers often drift into other lanes, so you give yourself a little extra room by being further to the right.
*Report suspicious driving to the authorities so that they can investigate.
*Model responsible driving for your family by never getting behind the wheel after having a few drinks.
Distracted Driving
Nationwide statistics confirm that distracted driving is a serious problem. According to government statistics, distracted drivers kill about nine people each day. Another 1,000 suffer an injury in an accident caused by distracted drivers. According to NHTSA, there were 36,096 fatalities in motor vehicle traffic crashes in 2019, which represented a 2% decrease from 2018 fatalities of 36,835.
Distracted driving can take many forms, including:
Texting
Talking on the phone
Eating
Drinking
Reaching for something
Daydreaming
Falling asleep
Staring at the scenery
Arguing with someone in the car
Applying makeup
Drivers must always keep their eyes glued to the road, especially when traveling at high speeds. If you need to speak on the phone or eat something, remember to pull over to a rest stop or even onto the shoulder of the road so that you do not pose a risk to other drivers.
Malfunctioning Vehicles
Another potential cause of accidents is defective vehicles. When a vehicle malfunctions, a driver can quickly lose control of it. Common causes include:
*Defective tires that blow out
*Malfunctioning steering systems that cause drivers to lose control
*Brakes that fail
These defects can cause a car accident, leaving injured victims with devastating injuries. In these cases, the driver probably did nothing wrong. Instead, the vehicle itself is to blame for the accident. To ensure your vehicle is tip-top, create a maintenance schedule and stick to it. You should also check the most recent car recalls on the National Highway Traffic Safety Administration website. To check whether your vehicle has been recalled, you can search by the Vehicle Identification Number (VIN), which you can find on your registration or on the car itself (look on the dashboard). You can also subscribe to a notification system by providing your email.
Speak with a Car Accident Lawyer Today
Injured motorists and their families need compensation to pay for medical expenses, replace lost wages, and repair their vehicles. If someone else is responsible for the crash, you can seek a settlement from their insurer.
At our Law Firm, our team of talented car accident lawyers has represented injured motorists like you for decades. Our client-centered approach has yielded impressive results for our clients. Fortunately, you don't pay anything unless we win your case. To start the process of seeking total compensation for your injuries, contact us today for your free, no-strings consultation. There is never any cost to you until we win compensation.
You have the option to find out the experience of the personal injury lawyer you are selecting. It will allow you to learn if this type of lawyer or attorney is skilled in dealing with your case. Therefore, make certain you obtain the best responses here. Are you aware of what exactly constitutes an accidental injury? Actually, personal injury refers to the injuries or fatalities caused by any type of carelessness caused by someone else. You can claim damages due to this, and an attorney will help you. More on this website
It's not a good thing to get injured and, at the same time, disqualified from making a claim simply because you did not adhere to the Statutes of Limitation (SOL). This can be avoided by processing your case very early. Get a personal injury lawyer as soon as possible to start the process for you. Get the services of a personal injury attorney to help you claim the compensation you are due. You will need to search around for the top personal injury attorney.
Accidental injury takes a variety of forms. These may include attacks by pets, exposures to toxins, home accidents, professional malpractices, flight handling disasters, etc. When you find yourself involved in any personal injury, it is possible to file a claim for damages, and the best way to get this done is through the assistance of an injury attorney.
Personal injury lawyers, in many cases, can save you from the greed of most insurance companies. These companies have used the common practice of adding one or two incoherent guidelines with your insurance claims that will cause you to obtain lesser compensation for your settlement. A good personal injury attorney can save you from this.
There are certainly different kinds of compensation for personal injury claims. They usually are lost wages, medical costs, pain and suffering, and perhaps others. It depends on the situation.
Learn more about our personal injury lawyers and what they can do for you. Call to schedule a free consultation.
Car Roll Over Accidents Law Firm
Our Law Firm Fights to Help You Get Compensation for Vehicle Rollover Accidents and Crashes.
At our law firm, we litigate SUV vehicle rollover claims, including other automobiles. We certainly have a strong history of helping persons injured in a rollover accident.
Cars and all other types of vehicles aren't supposed to roll over in ordinary expected driving conditions for the type and model. Although quite often, auto manufacturers have placed money above persons and don't design safer cars, which could actually make them roll over and result in death or major injuries to people.
The sad thing is, not all automobiles are designed by their maker with your safety as the primary goal. Rollovers can occur as a result of a faulty product, failure to adequately warn, or other production and design problems.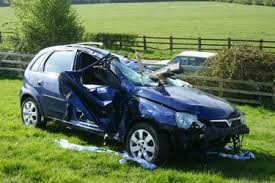 Quite a few cars and many other trucks as well 15 passenger vans have been in the news over the years. In reality, these small truck makers have already been the subject matter of several class-action lawsuits. Whenever a car or truck rolls over and creates a physical injury to individuals, a qualified witness needs to determine the system of injury.
If for example the roof was caved in, it will more likely than not, result in a head injury. This is the reason a good motor vehicle manufacturer will adopt guidelines to help make the conditions in the trucks safe. Laws that are also stricter help avoid roof crush and vehicle rollovers.
You must secure vital evidence, seek the advice of a qualified vehicle rollover lawyer, and begin the complicated procedure of filing a lawsuit against the vehicle car manufacturer and all those defendants in the chain of commerce in getting that vehicle to you, the consumer. We have the experience and reputation to go up against the stock market giant carmakers together with their lawyers. We have aggressive personal injury lawyers who really know what motions to file and who to file a claim against in your personal injury accidents cases.
We Are Vehicle Rollover Lawyers
Because we will come to you, we are local and we will provide the exact help you need when you need it. We offer personal injury lawyers who will help you get the highest-paid within the law for your serious injuries.
Phone Our Lawyers for Vehicle Rollover Advice
We come to you and may even talk over the telephone confidentially regarding your claims. In case you suffered an SUV rollover head injury, or any other motor vehicle head injuries from roof crush, phone today and learn about SUV rollover claims.
Seasoned SUV Rollover Attorneys
All over the U.S., catastrophic accidents involving passenger vehicles like sport utility vehicle (SUV) rollover accidents take place each day. Passenger vehicle rollover accidents are significantly less well-known than SUV rollovers, but they are really a key reason behind personal injuries and wrongful deaths on freeways and roadways. We are an SUV rollover and roof crush law firm with vast experience in recovering money for seriously injured passengers and drivers, as well as pedestrians and bystanders in getting money for persons injured in automobile accidents.
Were you seriously injured in an SUV rollover accident involving a roof crush injury or another type of injury? If so, you need to first identify who was at fault. State laws will vary. If you're able to show the driver, owner, manufacturer, seller, or re-seller were the root cause of the damage, you may be able to get money damages for your really serious personal injuries. For example, an exploding airbag could release suddenly. That could result in a rollover. Just like other types of accidents, figuring out who or what for instance, in the matter of defective tires is at fault. Our SUV Rollover attorneys are dedicated supporters for those seriously hurt in SUV accidents to obtain money damages.
Our SUV personal injury lawyers are competitive and work with persistence to obtain witness statements while memories are recent, order the police accounts promptly, and protect vital evidence in your claim. We act to ensure you the highest recovery under the law for your civil cases.
SUV accidents are in a category of roadway collisions making up most negligent wrongful death. SUV rollovers accidents certainly are a reasonably new phenomenon and they are likely to carry on being a major reason behind accidents in the future even with stricter safety developments in SUV manufacturing and design.
If you've been injured in a rollover accident, we can help you in receiving compensation for your injuries, lost wages, and other damages. We assist clients in the entire state.
Since we are experts at insurance claims laws and regulations, like uninsured and underinsured motorists claims, our SUV rollover attorneys work immediately to compromise or try your rollover accident claims prior to the expiration of the statute of limitations. Simply because we are a specialized law firm, we are superior to your cheap SUV rollover lawyers who are big on promises but slow to deliver results.
We provide you with one on one attention so you can rest and go on with your normal life, make sure to heal your injuries, while we handle the legal red tape. Let our aggressive advocates work with your case while seeking your informed permission each and every step of the way. Getting justice means getting the highest payment under the law for your severe injuries.
SUV Rollover Facts
Although you usually risk automobile accidents whenever you drive on freeways and highways, SUVs are in a whole category unto themselves. These crashes typically involve really serious head injuries from the large, quite a heavy motor vehicle rolling over on its roof, which usually caves the roof in, and hits the occupant's head, or crushing it, damaging the person's brain. More often than not, SUV accidents can be serious. The reality is, statistics show that SUV accident roof crush from a rollover, has more than a sixty (60%) percent probability of resulting in a loss of life, as opposed to about nineteen (19%) of passenger car accidents.
The primary cause SUVs tend to be more damaging, is simply because they have an extremely high center of gravity when compared to automobiles. To add to this problem, they are simply a lot heavier. What this means is SUVs can flip over far more easily than cars. Many organizations, like the National Highway Traffic Safety Association (NHTSA), currently have figures indicating that almost eighty (80%) percent of people who are involved in an SUV crash, died as the result of a rollover and roof crush. This does not even compare to only around a forty (40%) percent dying rate for roof crush involving light automobiles like passenger cars. Despite the statistical details militating against owning an SUV, in addition to the great expenses for gasoline, people are buying a lot more SUVs!
Methods of Recovery – Products Liability
SUV rollover litigation is usually instituted by suing those in the chain of commerce of the SUV. Finally, the designer and manufacturer are accountable to make sure the SUV is not defectively designed or manufactured. This is the theory of tort recovery referred to as product liability. Product liability makes all those in the chain of distribution liable to the seriously injured victim. The other parties can seek indemnification and contribution from companies like Ford or Chevrolet who designed the SUV later on. What's necessary is the fact that the victim recovers from his injuries with the help of personal injury lawyers.
The need for skilled legal representation is clear in light of the fact that a growing number of cases are now being tried on their technical merits, and automobile manufacturers are addressing claims with overwhelming amounts of scientific and technical data and expertise.
Exactly what is the Difference Between Traditional Negligence and SUV Negligence?
In a standard auto v. auto claim, it's essential to demonstrate that the defendant driver the duty of care and that breach brought on your damages. (Such as a rear-ender.) This is called negligence. Whenever you file a claim against an SUV manufacturer for product defects, you might be qualified to file a suit for strict liability products. In case you proceed under a strict liability theory, you needn't show vehicle manufacturer negligence. All you have to establish is that the SUV was a defective product released into the stream of commerce. It is veiled for no-fault liability, since you recover no matter what, so long as you can show the product was defective.
SUV rollover claims when suing a vehicle manufacturer are often based on crashworthiness concerns and lack of stability at high and low speeds.
Crashworthiness Defects
Let's assume the SUV rollover came about as the result of external trip mechanisms. This is called crashworthiness. The crashworthiness can make SUV manufacturers responsible if the SUV produces the damage even worse than it ordinarily would be under the same set of facts and circumstances in an SUV that was crashworthy. A vehicle that isn't crashworthy could cause severe injuries like broken bones, crushed skulls, brain damage, and other really serious problems. It may be from a faulty seat belt, absence of safety cage protection, as well as a weak roof that caves in on your head in a rollover crash. Manufacturers must do something to reduce or prevent these injuries before they take place. Otherwise, you might be able to sue them. This is called an "enhanced injury." The most well-known crashworthy claims that are successful are defective seats, seatbelts, exploding fuel tanks, roof crush, lack of side impact protection, etc.
Vehicle Instability
If you have gone on or off a freeway ramp too fast, you may have found that your SUV tilted and felt like it would flip. This is typically how an SUV flips over. But if you are forced to take evasive action, you may lose control. You might have been forced to swerve to avoid a small child retrieving his ball in the street. You can get speed wobbles by swerving back and forth and flipping your SUV.
Most manufacturers of SUVs realize that an SUV needs to be designed so it does not roll over in a scenario needing evasive maneuvers. Automobiles must have a design that allows for evasive actions as discussed. Therefore, you must find the external trip mechanism, and after that, you may be able to show that the SUV was unstable and not capable of being made safe for its design and class.
Recovering Damages In an SUV Rollover Case
We are SUV Rollover lawyers located statewide to all State courts. You must not allow the statute of limitations to run out in your SUV case. You need to quickly phone an SUV rollover attorney to talk about your SUV rollover claim and protect your rights. Calling us immediately is the best way to get the very best lawyers now.
Injured? How to Determine if You Have a Good Case
Personal injury lawsuits have a bad reputation. After all, many individuals assume that these cases are simply filed frivolously at the slightest provocation. In reality, not every personal injury is worth the time and effort of filing a lawsuit. To determine whether or not you have a case that is worth pursuing, it is wise to take the time to see if it meets a few basic criteria. You should consider the timeliness of the case, the ability to prove the fault of another, and the ability to prove your injury.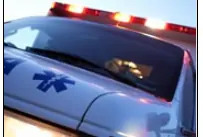 Is the Lawsuit Timely?
If you want to file any sort of suit for a personal injury, you have to make sure that the suit was filed in a timely manner. Every state has a different statute of limitations for personal injury cases, and filing outside of this time period is impossible. Cases are also better if they are filed quickly after the injury occurs. If you file close to the event in question, it is easier to get testimony from those that may have seen the incident and to get the various types of paperwork that might have been filed after the incident occurred.
Was Someone Else at Fault?
The best way to tell if you have a good case is to determine whether or not someone else was at fault. Can you show, for example, that the individual could have prevented the accident that he or she caused? Was his or her behavior reckless or negligent? If so, you stand a very good chance of being able to bring a successful action to trial. If you cannot show that your accident was the fault of another, you may have to give up on moving forward with any kind of case.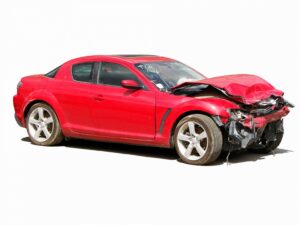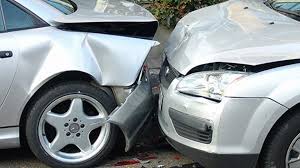 Can You Prove an Injury?
Perhaps the best way to determine if you have a good personal injury case is the injury itself. You need to prove not only that you were injured, but that the injury sprang from the action at hand. Generally speaking, it is only a good case if the injury actually had a major impact on your life. A sprained finger, for example, will likely not be a reasonable cause of action. If you did have an injury that caused you pain and suffering, you might have a legitimate cause for action.
If you can prove these factors, it is wise to contact an attorney. He or she can help you move forward and get the justice that you deserve. If you cannot, it may not be worth the effort of trying to go to trial.
How To Choose A Car Accident Lawyer
Our car accident lawyers know that if you or someone you care for has suffered damages in an automobile accident, your first priority is to find a lawyer to get the best possible outcome. Our car accident lawyers recommend interviewing at least three lawyers before settling on one to handle your claim. When you contact a lawyer be sure to ask him about his track record in such proceedings and how often they resolve automobile accident claims. You must also make sure that the lawyer can explain to you the strengths and weaknesses of your claim. You may also ask if he is able to provide a reference such as a former client who had a claim like yours. Choose a lawyer who you can trust, that is responsible, and is knowledgeable in settling claims or trying automobile accident claims in court. More info @ Auto accident attorneys San Antonio
You may need a car accident lawyer. Our Law Office has been handling these types of cases for over twenty years and has extensive experience getting positive results. Our opponents have included almost all of the automobile insurance firms in the country and our firm has won many verdicts and just settlements. When our firm chooses to take a case, our firm offers our attention to each claim and takes in every part of the judicial process so that our customers can return to their normal lives. Here is a list of some of the services our firm offers our clients in handling automobile accident claims: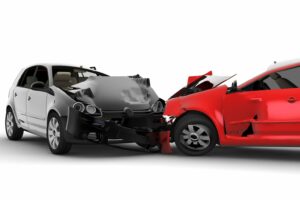 Participate in alternative dispute resolution for cases when available.
Handling telephone calls and documents related to the requests of our clients.
Responding to discovery requests and sending the same to the defendant.
On the basis of our reputation for achieving positive results, our firm brings pressure on the defendants in settlement negotiations and solicitations.
Careful calculation of damages.
Undertaking investigations needed to prepare compelling trial strategies.
Examine each wreck thoroughly to determine the cause of the wreck.
Make sure that our clients receive the health care they need.
Collection of physical evidence, including witness statements, the results of forensic tests, measurements, photographs, police reports, and others as needed or helpful to customers to show their claim.
Identifying all the resources of defendants to enable fair compensation.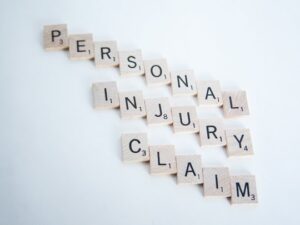 After you have been involved in an automobile accident, do not hand your claim to an inexperienced lawyer. Contact a knowledgeable car accident lawyer from our Law Office. Let our experience and reputation work for you. Our firm is always available to answer your questions and actively listen to you and help you know your options.
What Are Damages In A Car Accident Case
There are hundreds of thousands of auto accidents that occur on the road every year and this is one of the most serious concerns of courts today. Because of the amount of suffering associated with these damages, there has been a long history of courts awarding damages in auto accident lawsuits. If you are a victim of an auto accident lawsuit then you have every right to seek all possible damages under the Texas laws in order to maintain quality of life. An accident on the road can change your life in an instant and this will require extensive medical bills and suffering.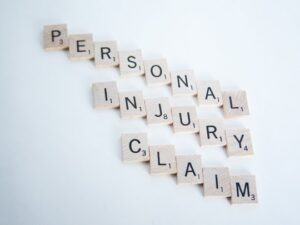 If you are in this position and you need help then you should look into hiring the right attorney for the case. Courts have historically awarded a large amount of damages to victims of auto accidents in accordance with Texas law including compensatory damages, comparative fault, and punitive damages. When an accident occurs on the road one person is determined to be responsible for the accident and the other person is determined to be the victim. It is the right of the victim to seek all damages and financial compensation possible in order to reduce suffering resulting from the accident. More on this website
If you need to know what damages to seek in your case you should know these different types. Compensatory damages are the actual damages that have resulted from the accident. An example of this would be damage to your vehicle when the crash occurred and also the resulting medical bills. This is the most important type of damages because they account for any damages that were caused as a result of this auto accident.
Comparative fault damages occur in cases where the crash is determined to be a shared responsibility. If both parties are responsible for the crash then they will both share the financial burden caused by the accident. This can benefit someone in a crash hoping to recover a percentage of damages that they would otherwise be responsible for paying on their own.
Punitive damages can also be recovered in cases where willful misconduct is determined. If the auto crashed if the responsibility of the other driver and resulted from this misconduct. These damages are awarded to the victim in addition to the actual damages suffered in order to punish the responsible driver for the crash. This is a method that courts commonly use in order to discourage reckless behavior. If you experience an auto crash on the road it is your responsibility to do everything that you can to recover all of the damages that you can. In order to prevent unnecessary stress and suffering as a result of this accident, it is important that you hire the right representation to fight the case on your behalf. Experience is important and there are very few attorneys who have the experience required in order to get you all of the money that you deserve. If you hope to obtain all of the possible types of damages then you need the hire the best, who will have your best interests in mind.
Distracted Driving: A Growing Problem
Most people are well familiar with the dangers of driving while intoxicated but driving while distracted has potential consequences that are just as dangerous. And while you may be more likely to encounter a drunk driver during certain times of the day, a distracted driver can disrupt your life at any time.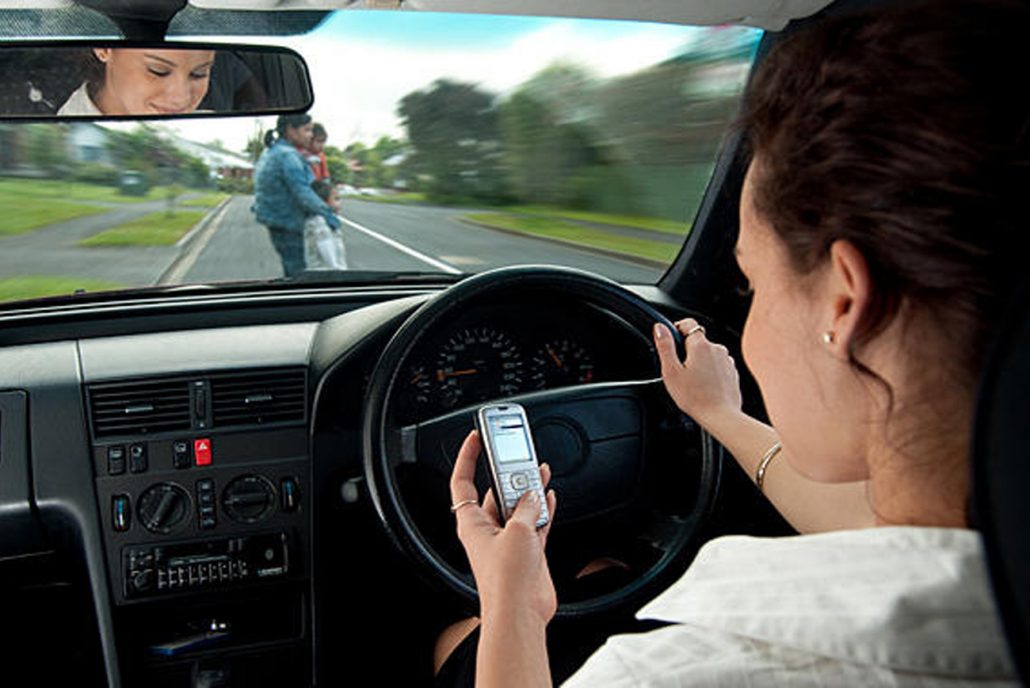 Basically, distracted driving is inattentive driving, often as a result of talking on a cell phone, texting, engaging in conversations with passengers, "zoning out" while driving (a common problem with tired drivers or drivers who travel long distances without taking adequate breaks), or paying too much attention to onboard entertainment. More here on this website
GHSA Report
The Governors Highway Safety Association ("GHSA") released its report Distracted Driving: What Research Shows and What States Can Do. Among the findings:
Distractions affect driving performance.
Drivers frequently are distracted, perhaps as much as half the time.
Distractions are estimated to be associated with 15 to 25 percent of crashes at all levels.
Texting likely increases crash risk more than cell phone use. [1]
Based on existing research, the report urges states to:
Use low-cost engineering solutions such as edge line and centerline rumble stripes to alert motorists who may drift.
Record distracted driving in crash reports.
Evaluate other distracted driving laws and programs. [2]
The report further urges states to consider the following:
Enacting a texting ban for all drivers and a complete cell phone ban for new drivers; and/or
Enforcing all existing cell phone and texting laws. [3]
Dangers of Texting While Driving
Generally, there are three broad categories of distracted driving:
Manual – taking your hands off the wheel;
Visual – taking your eyes off the road; and
Cognitive – taking your mind off driving.
TEXTING IS ALL THREE DISTRACTIONS TYPES IN ONE. The potential dangers cannot be overstated. A text message averages 4.6 seconds; at 55 miles per hour, that's 100 yards (the length of a football field) of driving blind![4] More on this website
Survey of Current Cell Phone and Texting Laws
Texas currently has state laws in place that restrict cell phone use in certain circumstances. The following is a brief summary of the state's current laws:
Texas
Ban on all cell phone use (handheld and hands-free) for bus drivers
Ban on all cell phones (handheld and hands-free) for novice drivers
Ban on texting for all drivers
Ban on texting for bus drivers
Bans all drivers from using phones and text messaging in school zones[5]
Our Commitment
At our Law Office, we are dedicated to pursuing the rights of victims of distracted drivers. Towards that end, we bring a commitment to staying as current as possible on relevant authorities, including changes in the law and scientific studies on distracted driving. If you or a loved one have been injured as a result of the negligence of a distracted driver, call us today for a free consultation with a dedicated Texas auto accident lawyer.
This Blog was posted By The Carabin & Shaw Law Firm. principle Office in San Antonio, Texas
Do I Have A Case?
After hearing about your car accident injuries caused by a careless driver, your friends or family will probably tell you that you should sue for damages. You want to, but you aren't sure if you have a valid claim. You may wonder, "Do I have a case?"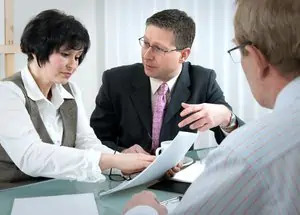 In order to answer this question, you will need to learn the basic law regarding car accidents and know what you could be entitled to, based on the particular circumstances of your case. You must also gather several forms of information regarding your car accident.
You are probably in a great deal of pain from your injuries and anxious about your medical bills. Or perhaps you are grieving a loved one who is suffering due to car accident injuries. Perhaps you have lost a loved one.
It is at this point that you need an appointment with a qualified personal injury attorney.
Give us a call toll-free or email us to talk to one of our experienced car accident lawyers.
The First Step: Gathering Information
One of the most important steps to take after your car accident is collecting all relevant information related to your car accident. A police report is a vital document. Document the names of the officers who responded to the accident.
Additionally, talk to individuals at the accident scene such as witnesses or passengers who may be able to provide additional information and fill in any gaps.
Hold onto all paperwork related to medical treatment. Keep a detailed log of all treatments and procedures as a result of the accident. Remember the names of every doctor you speak with, even doctors who simply refer you to someone else.
Keeping a journal is also highly recommended. Record any days you missed from work and document all of the ways your daily life has been disrupted because of the accident.
Determining Negligence
Negligence is the core legal theory on car accident lawsuits. The law presumes that every driver has a duty to drive with reasonable care. A driver who fails in this duty and causes harm or injury to someone else is negligent and can be held legally responsible.
For example, a driver has a legal duty to obey traffic signals. If a driver fails to stop at a red light, the driver has breached this duty. If the driver's vehicle strikes your vehicle, causing you injuries and perhaps vehicle damage, there is a good chance a jury would determine that the other driver was negligent.
Since a negligent driver is legally required to compensate you for the injuries you suffered, you may have a valid case.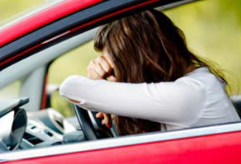 Make A Determination: Do I Have A Case?
You may feel as though your accident and injuries were caused by another driver's negligence, but you still aren't sure if you have a case. You want assurance from someone with the proper skills and knowledge before you file a lawsuit.
If you suspect that negligence caused your injuries, it is time to speak with a capable and compassionate personal injury attorney who can vigorously advocate on your behalf. It is minimal or no cost for an initial appointment, and the attorney will provide an honest assessment of your circumstances and your chance for success.
Call us toll-free or email us today to make an appointment with one of our car accident lawyers to discuss your accident and potential claim.